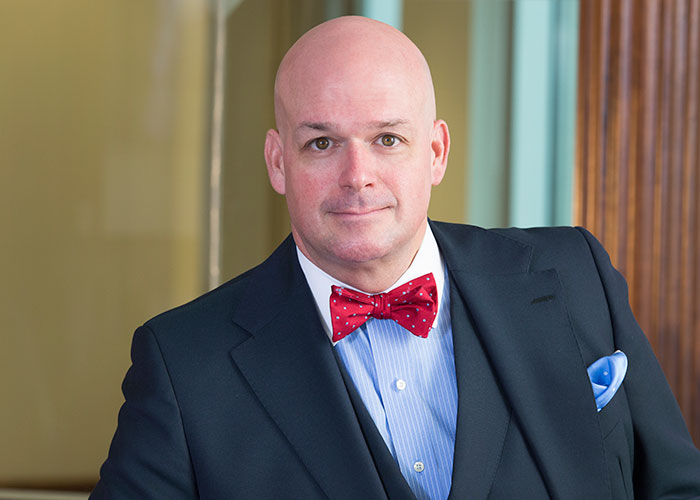 Pender & Coward Attorney Richard Garriott Elected President of Virginia Bar Association
01/28/19
Virginia Beach, Va. – Pender & Coward is pleased to announce that Richard Garriott has been elected to serve as President of the Virginia Bar Association ("VBA").
A VBA member since 1997, Richard joined the Board of Governors in 2015 and previously served as Chair and President-elect.  As an officer, he also serves on the executive committee of the VBA.  He is a Fellow of the American Academy of Matrimonial Lawyers and the Virginia Law Foundation and serves on the Virginia Family Law Coalition.  Richard focuses his practice on family law and civil litigation.
Click here to see Richard Garriotts remarks as the new President of the VBA. 
About Pender & Coward 
For more than a century, Pender & Coward has been dedicated to the success of its clients, representing businesses of all sizes, governmental entities and individuals. The firm's attorneys practice throughout the Commonwealth of Virginia from offices in Virginia Beach, Chesapeake and Suffolk and remain committed to accomplishing client goals through proven experience, resourceful solutions and effective communication. For more information, visit www.PenderCoward.com.