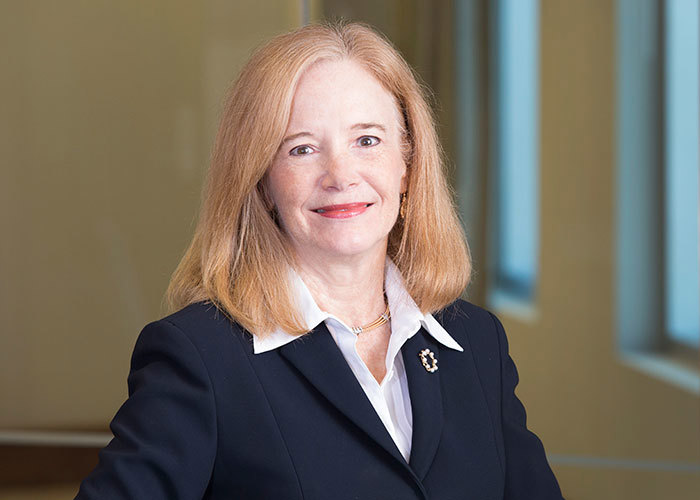 Of Counsel
Jo Ann Blair-Davis
Jo Ann Blair-Davis focuses her practice in the areas of wills, trusts, estate planning and administration, taxation and the business needs of her clients.
In her practice, Jo Ann advises individuals in estate planning to minimize estate and gift taxes payable and protect inherited and gifted assets from creditors and predators, including spouses in the event of a divorce; in providing for the needs of disabled family members; in implementing clients' philanthropic goals; and in avoiding probate. Jo Ann also assists clients in administering estates and trusts and developing business succession plans. She counsels clients about durable general powers of attorney for the management of financial assets in the event of disability, and advance medical directives for health care decisions.
A frequent guest speaker at advanced estate planning and administration seminars and conferences, Jo Ann's lecture topics have included:
Planning for and Dealing with Distributions from Retirement Plans
Hidden Powers: Traps for the Wary and Unwary
Business Activities of Tax Exempts and Affiliates.
Jo Ann also served as the Commissioner of Accounts for the Circuit Court of the City of Virginia Beach for over eight years.
Jo Ann Blair-Davis
jabdavis@pendercoward.com
Of Counsel
Pender & Coward, P.C.
Phone / Fax:

(757) 490-6263
Fax:

(757) 490-6263
https://www.pendercoward.com/media/1059/morgan-duplain-joann-blair-davis-wills-trusts-estate-planning-administration-lawyer-pender-coward-virginia-beach-va.jpg?anchor=center&mode=crop&width=350&height=274&rnd=131158296770000000