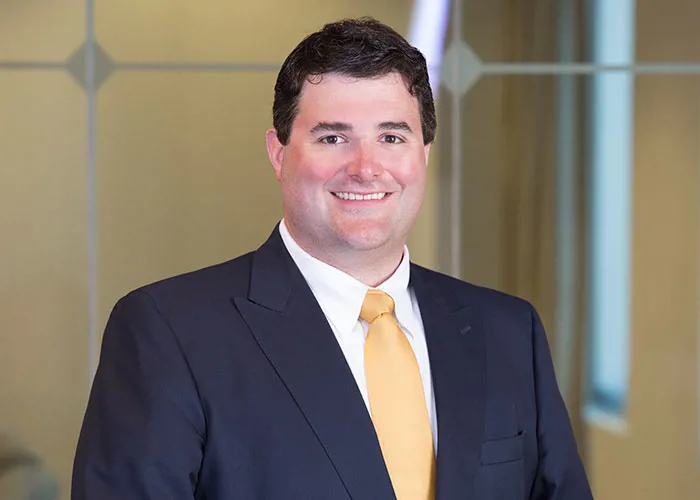 Shareholder
D. Rossen S. Greene
Ross Greene is a firm shareholder and chair of the firm's Right of Way/Eminent Domain Practice Group.  He focuses his practice in the areas of eminent domain, real estate, wills, trusts, estates, and business matters.
In his right-of-way practice, Ross represents condemning authorities, including state government agencies, utilities, municipalities, and right-of-way consultants. His right-of-way practice includes litigation in state and federal courts regarding property valuation, eminent domain, condemnation, inverse condemnation, and the Uniform Relocation Act.
In his real estate practice, Ross represents and advises residential and commercial clients in transactions and related litigation, including partition suits. He regularly represents churches in real estate matters.
Ross represents clients in estate planning and administration, including the preparation of wills, trusts, powers of attorney, and related litigation.
Ross speaks regularly on topics related to eminent domain and right-of-way law. He is certified as a Senior Right of Way Professional (SR/WA) by the International Right of Way Association. The SR/WA designation is the most prestigious professional designation granted to right of way professionals and is granted to those who have achieved professional status through experience, education and examination.
D. Rossen S. Greene
rgreene@pendercoward.com
Shareholder
Pender & Coward, P.C.
Phone / Fax:

(757) 502-7333
Fax:

(757) 502-7333
https://www.pendercoward.com/media/1070/morgan-duplain-ross-greene-eminent-domain-right-of-way-lawyer-pender-coward-suffolk-va.jpg?width=350&height=274&rnd=133342423851430000&format=webp&quality=80