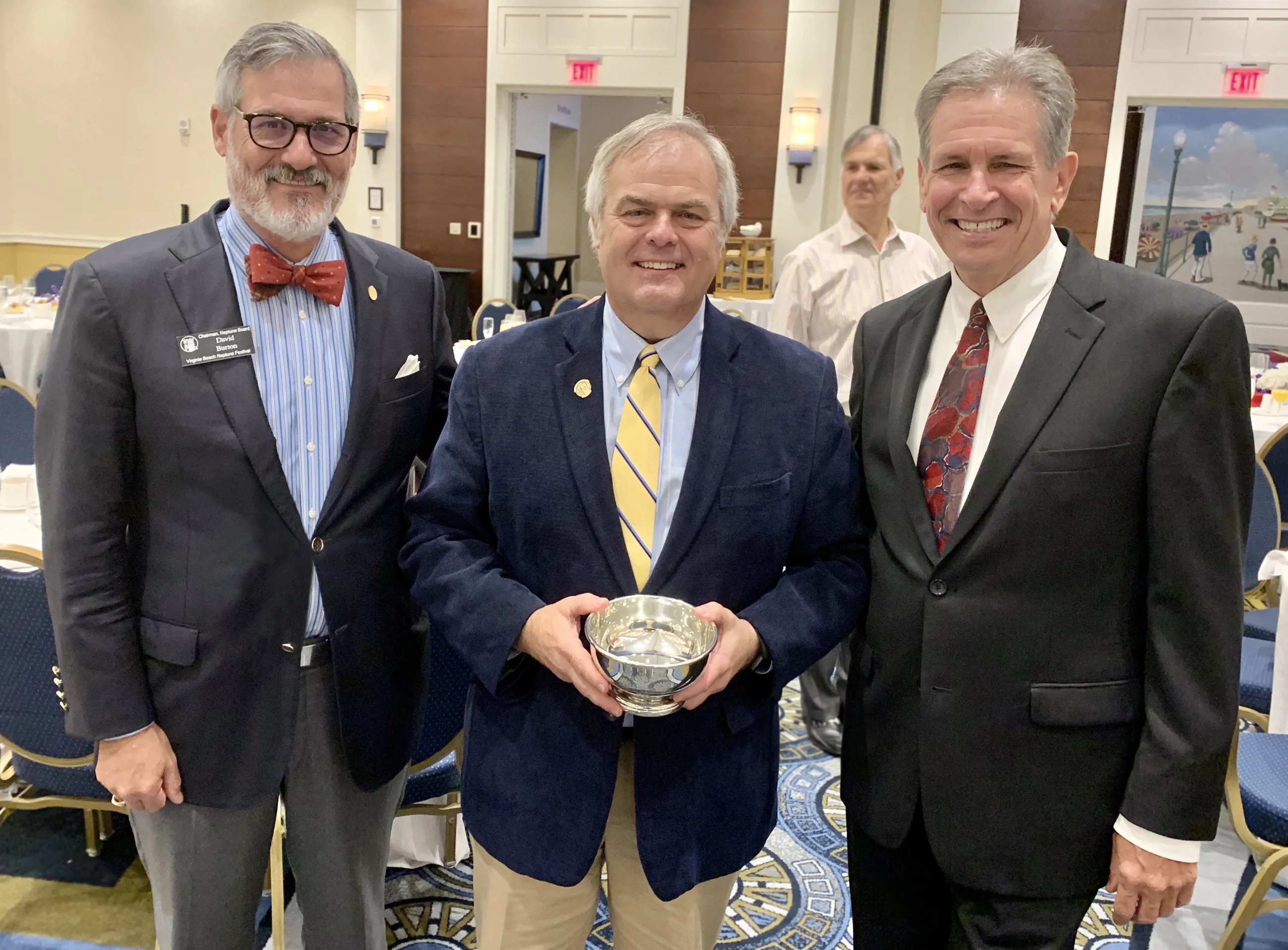 Bill Lascara Receives John J. Krueger Award from Virginia Beach Neptune Festival
10/07/19
Virginia Beach, Va. – The Virginia Beach Neptune Festival presented the John J. Krueger Award to Bill Lascara for outstanding service to the festival on September 29, 2019 at the Hometown Heroes Final Toast Breakfast.  "The Krueger award is the highest recognition we give and we consider it very special.  Without our volunteers we could not exist.  Those among them are like Bill, who just keeps on keeping on, raising funds, sitting on the Board and Executive Committee, serving as a Chair and supporting the festival in every way possible.  Among the things we love about Bill is his happy spirit, his can do attitude and his unfailing ability to make us feel we are doing something right," said Nancy Creech, President and CEO of the Virginia Beach Neptune Festival. 
Lascara is a Pender & Coward shareholder focusing his practice on construction law, government contract and public procurement law, civil litigation, real estate and corporate law.  He has served the Neptune Festival as a Neptune Triton in 2012, a member of the Board of Directors since 2013, a member of the Executive Committee since 2015, Chair of the of the Friends Fundraising Committee and Celebration Chairman of the 2017 Neptune Festival. 
About Pender & Coward
For 130 years, Pender & Coward has been dedicated to the success of its clients, representing businesses of all sizes, governmental entities and individuals. The firm's attorneys practice throughout the Commonwealth of Virginia from offices in Virginia Beach, Chesapeake and Suffolk and remain committed to accomplishing client goals through proven experience, resourceful solutions and effective communication. For more information, visit www.PenderCoward.com.
###