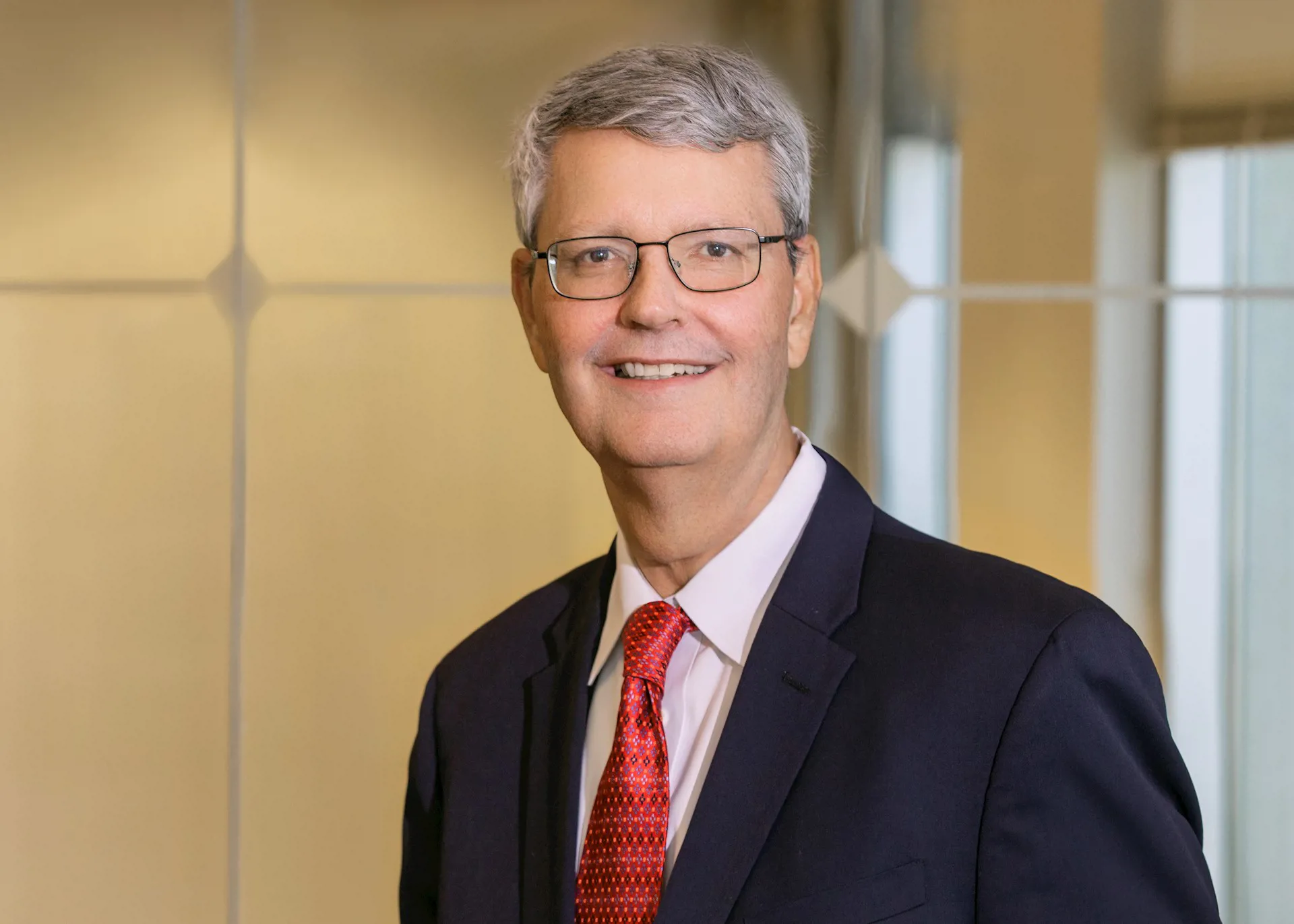 Pat Cardwell Joins Pender & Coward
05/25/23
Virginia Beach, Va. – Pender & Coward is pleased to announce that Pat Cardwell has joined the firm as an attorney focusing his practice on franchising business and litigation matters, commercial litigation, government contracts, corporate transactions and security clearance matters.
Before joining Pender & Coward, Pat served as general counsel for Realogy Corporation, the franchisor of six major brands in the real estate industry.  Pat also worked in private practice representing franchisors and franchisees in various industries.  He also cofounded Zippy Shell® which conducts a moving and self-storage business under the Zippy Shell and 1-800-PackRat® brands and provided a wide range of legal services for the company.  Having served as a corporate inhouse lawyer in addition to his law firm experience, Pat brings a diverse skill set to clients in a variety of practice areas.
Pat graduated from The Washington College of Law at American University, with honors and the University of Maryland.
"Pat brings our firm invaluable knowledge and experience which will bring tremendous value to our clients," said Pender & Coward CEO, Dave Arnold. 
About Pender & Coward 
For over 130 years, Pender & Coward has been dedicated to the success of its clients, representing businesses of all sizes, governmental entities and individuals. The firm's attorneys practice throughout the Commonwealth of Virginia from offices in Virginia Beach, Chesapeake and Suffolk and remain committed to accomplishing client goals through proven experience, resourceful solutions and effective communication. For more information, visit www.PenderCoward.com.