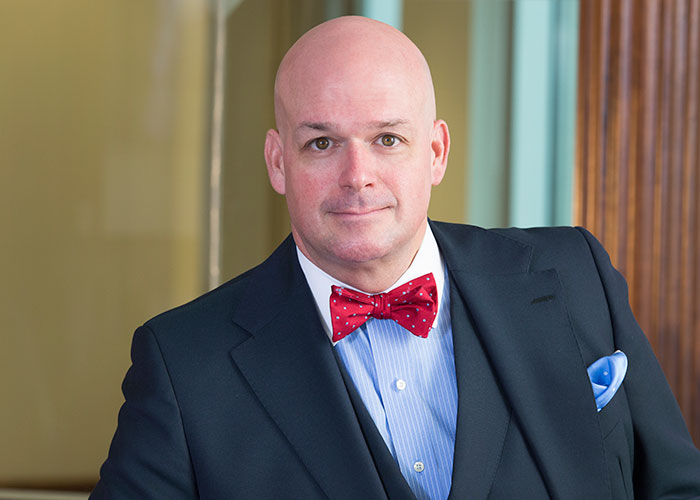 Richard Garriott Inducted as Fellow of the International Academy of Family Lawyers
09/15/20
Virginia Beach, Va. – Pender & Coward is pleased to announce that shareholder Richard Garriott has been inducted as a fellow of the International Academy of Family Lawyers.  Representing clients in divorce and family law matters for over 20 years, Richard helps clients with all matters relating to divorce, property settlement agreements, child custody and pre-marital agreements. He is also a fellow and treasurer of the American Academy of Matrimonial Lawyers.  A former President of the Virginia Bar Association, Richard is recognized statewide as a pre-eminent advocate in divorce and custody disputes.  While serving in various statewide legal organizations, he developed an understanding of the need for sensitive client advocacy.  Richard is skilled in handling complex issues related to property valuations, retirement and investment accounts and other financial concerns. 
About International Academy of Family Lawyers 
The International Academy of Family Lawyers (the "IAFL") is a worldwide association of practicing lawyers who are recognized by their peers as the most experienced and skilled family law specialists in their respective countries.  IAFL was formed in 1986 as the International Academy of Matrimonial Lawyers to improve the practice of law and administration of justice in the area of divorce and family law throughout the world. In 2015, the IAML Board of Governors agreed that the Academy's name should change to the International Academy of Family Lawyers, a more appropriate, up-to-date and accurate description of what the association is.  Membership in IAFL is by invitation only. Lawyers who are interested in joining IAFL are asked to submit information to satisfy established criteria for membership in order to obtain the approval of the Board of Admissions. The process is a rigorous one, designed to ensure that the high level of expertise within IAFL is maintained. 
About Pender & Coward 
For over 130 years, Pender & Coward has been dedicated to the success of its clients, representing businesses of all sizes, governmental entities and individuals. The firm's attorneys practice throughout the Commonwealth of Virginia from offices in Virginia Beach, Chesapeake and Suffolk and remain committed to accomplishing client goals through proven experience, resourceful solutions and effective communication. For more information, visit www.PenderCoward.com.